Digital Research, Gary Kildall, and CP/M
As of year 2014, Dr. Gary Kildall's operating system called CP/M is 40 years old. It was the leading operating system for Intel 8-bit computers, and its functionality was replicated in what became MS-DOS. Dr. Kildall's company, Digital Research Inc., sold that OS and subsequent operating systems and development tools into the 1990's, until the company was acquired by a series of other companies, who also sold DRI OS's into the 21st century. DRI intellectual property is still liscensed today. CP/M, S-100 and other microcomputer systems of the 1970's laid the foundations of personal computing that came later. See my Digital Research & CP/M Web page index, which has links to my many pages about Digital Research and related companies, products and people. I did most of that work from 2004 to 2008.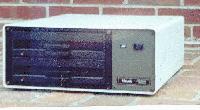 Herb's Floppy Diskette Stuff
Closely related to the S-100 and CP/M world is the world of floppy diskette drives and media. That linked Web page has become a technical reference used by many for years. If you would like to buy a drive, media, or manuals for vintage floppy drives, Here's the link to my page of docs, media, cabinets, drives, and manuals for 8-inch, 5.25-inch, 3.0 and 3.5-inch floppy drives. I have on-line some detailed discussion and 8080 AND Z80 code for operating floppy disk controller chips, using an S-100 floppy disk controller which I STILL stock and sell. Also, check my restoration Web pages about work on floppy drives and controllers.

Herb's Repair and Restoration
I have another set of Web pages about repairing and restoring computers of the 1970's and earlier; and why people should bother to do so. I consider that is a valuable activity. I show how restoration can be organized and supported. I list various organizations, Web sites, events, and individuals who actively support repair, diagnosis, restoration of these early computers. Check my repair and restoration home page for details.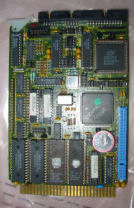 Herb's Multibus & STDbus & VMEbus Stuff
Intel's Multibus and Motorola VME bus are closely related to S-100, by history and design. STDbusis another older bus design. We offer some docs and cards for all these bus architectures. Check out our non-S100 cards Web page for specific links to Web pages for each bus. In 2008-09 I restored an Intel System 320, a 386 and Multibus based system running Xenix.