VCFed Repair Workshop, Jan 2017
---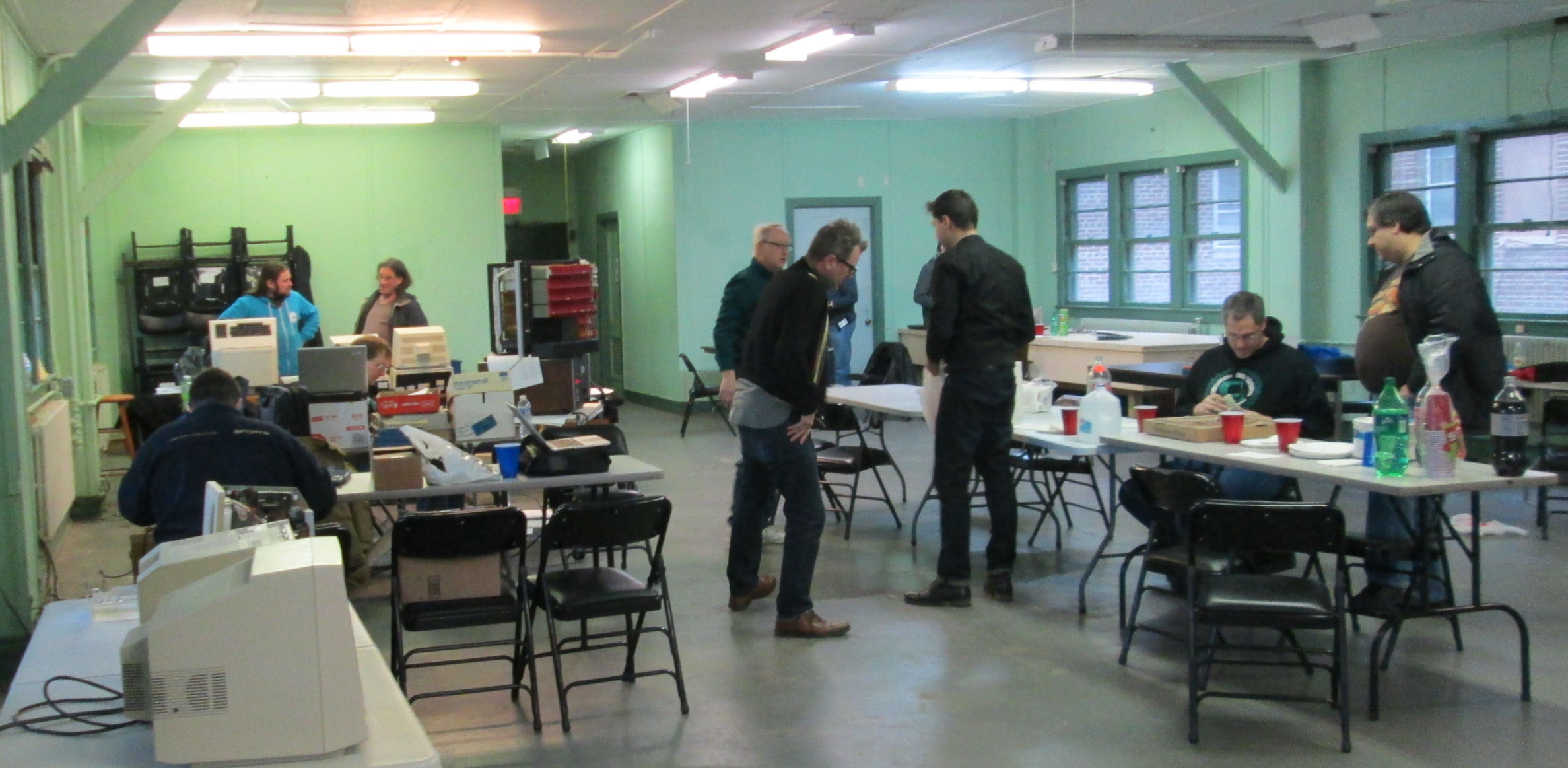 Introduction
Last update Feb 1 2017. Vintage Computing Federation Inc. held a vintage computing repair workshop on Jan 2017, at their InfoAge hosting location. Here's photos and descriptions of some of the people and computers. - Herb Johnson

several people at workshop, saturday
straight-8, digital scope, on table
David Gesswein debugging the straight-8
Bill Inderriden, tests of constructed TR-10 module tester
Bill at work on TR-10 module tester
Jeff Salzman, work on OSI system, SX-64, C-64
look at OSI system. photo by Jeff Brace
IMSAI front repair (Herb Johnson)
IMSAI CPU, pin 3 of center IC, deliberately desoldered to debug
Herb Johnson at IMSAI, photo by Jeff Brace
Bob Flanders, photo by Jeff Brace
Commodore PETs, PDP-8 back left to right: Doug Crawford, Ian Primus, Jeff Jonas (back), Chris Fala
foreground: David Gesswein at PDP-8. photo by Jeff Brace
Jersey Shore Burger from Main Street Grill, winner of calorie count! (Brace)

Web links
David Gesswein's continuing work on the VCF's RESISTOR Claude Kagan PDP 8 slide show
Jeff Brace's photos of VCF Jan 17 workshop Jeff ran the event for VCFed.
Herb Johnson's retrotechnology.com, repair & restoration
---
This page and edited content is copyright Herb Johnson (c) 2017. Photos copyright Herb Johnson except those by Jeff Brace, used with permission. Contact Herb at www.retrotechnology.com, an email address is available on that page..