LINC tape drive
---
This page Last updated Sept 6 2011. COpyright 2011 Herb Johnson To email me or to order, see see my ordering Web page for my email addresses.
LINCtape and LINC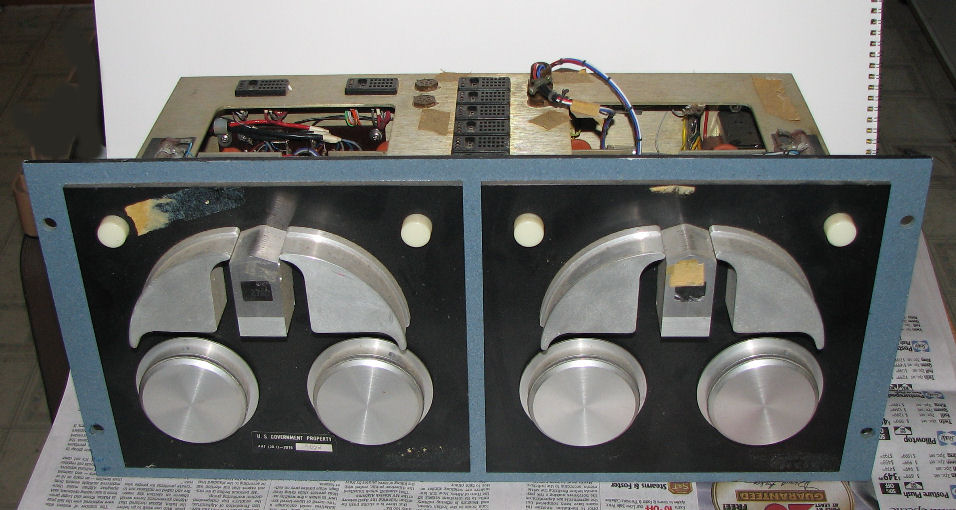 A few years ago, I picked up this DECtape-like drive. In Aug 2009 I realized it's a LINCtape drive, probably produced in 1966 for a LINC computer of the period. The LINC was an early digital computer design, implemented in the mid to late 1960's, and produced to establish the utility of on-site computing for biomedical research. It influenced DEC, who produced a LINC/8 computer. Work was done at Washington University and at MIT.
I found on the Web, some restoration work done in 2007-08 to restore a LINC system now at Digibarn in northern California. Bruce Damer of Digibarn got me in touch with the LINC developers in 2009, and they provided encouragements. In 2011 Jack Rubin obtained and scanned LINC documents from Digibarn and provided images of them to me. Also in 2011, thanks to David Gesswein and Doug Jones, I made progress with my drive's belts and obtained some "tapes".
In Sept 2011 I moved my LINC related pages to my vintage computing restoration Web section. You can find my LINC pages there with details, progress and links to the persons and projects discussed above. To see (other) DEC equipment I have, check this linked DEC Web page.
- Herb Johnson
---
Herb Johnson
New Jersey, USA

follow this link to email @ me
Copyright © 2011 Herb Johnson