Digital Research, Gary Kildall, and CP/M
As of year 2010, Dr. Gary Kildall's operating system called CP/M is about 35 years old. Dr. Kildall's company, Digital Research Inc., sold that OS and subsequent operating systems and development tools into the 1990's, until the company was acquired by a series of other companies.
CP/M included the OS, a text editor, an assembler for 8080 code, a debugger, and sources for the BIOS; and a set of manuals for these programs and the OS. This provided a complete system for software development including changes to the OS itself for new hardware. It was among the most popular of OS's for the 8080 and Z80 systems of the 1970's, and other systems into the 1980's. It was the basis for what became MS-DOS. CP/M, S-100 and other microcomputer systems of the 1970's laid the foundations of personal computing that came later.
From 2004 to 2008, I've developed a Web site section about the early history of Dr. Kildall, his associates, the development history of CP/M, and how to obtain it today. See my general Digital Research & CP/M Web page, which has links to an editorial introduction to CP/M, brief descriptions of subsequent early OS's from DRI, early CP/M development. There are also links to pages on the very first floppy disk controllers, DRI history and products of the 1990's, and an outline of the critical events of the mid-1970's which led to the first "personal computers" of that era and beyond to today. This early history may be forgotten, because modern reporting of personal computing insists that Apple and IBM were the creators of "personal computers" in the 1980's and treats earlier micros as "hobby" systems.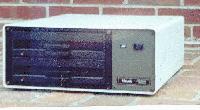 Herb's Floppy Diskette Stuff
Closely related to the S-100 and CP/M world is the world of floppy diskette drives.